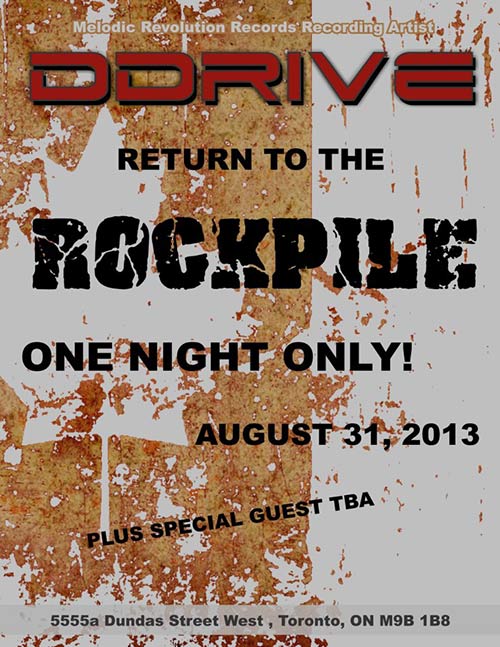 By: rhys babich
September 3, 2013
Just needed to thank everyone for their support again here!
Nick Katona at Melodic Revolutions Records and everyone else that helped out on the little tour here.
Here is a link for the TMax interview from the Rick Emmitt show. They will doing doing another review on the Rock Pile Show shortly!
Next show should be in Rochester for DDrive Oct 11. Here's that link!
http://tmakworld.com/2013/08/d-drive-lockport-concert-review-2013.html
See the schedule for PMS and Revolver dates! Revolver is doing a new place in Rochester. The Empire Bar & Grill. 2014 Empire Blvd, Webster, NY 14580 Hopefully we'll see some of you there.
Also coming up in October I'll be doing a show with Alyssa Trahan. I think it's in the Albany area, but will confirm and get the venue for anyone that might be in that area.
All the best,
dee